NETFLIX | MONEY HEIST
For the season 3 start of Netflix's MONEY HEIST (La Casa de Papel) we created a launch campaign that was true to the show. Always chaotic and never really clear what is going on. We came up with a campaign that every fan would hate to see. Why? Because it was full of spoilers. 
We researched the biggest fan theories of what was going to happen in season 3 and applied that to our campaign. We created real spoilers and also fake ones, getting the fans ready for the chaos of the upcoming season. 
The campaign ran through print, OOH, social and several activations putting out the message "Ready for chaos?"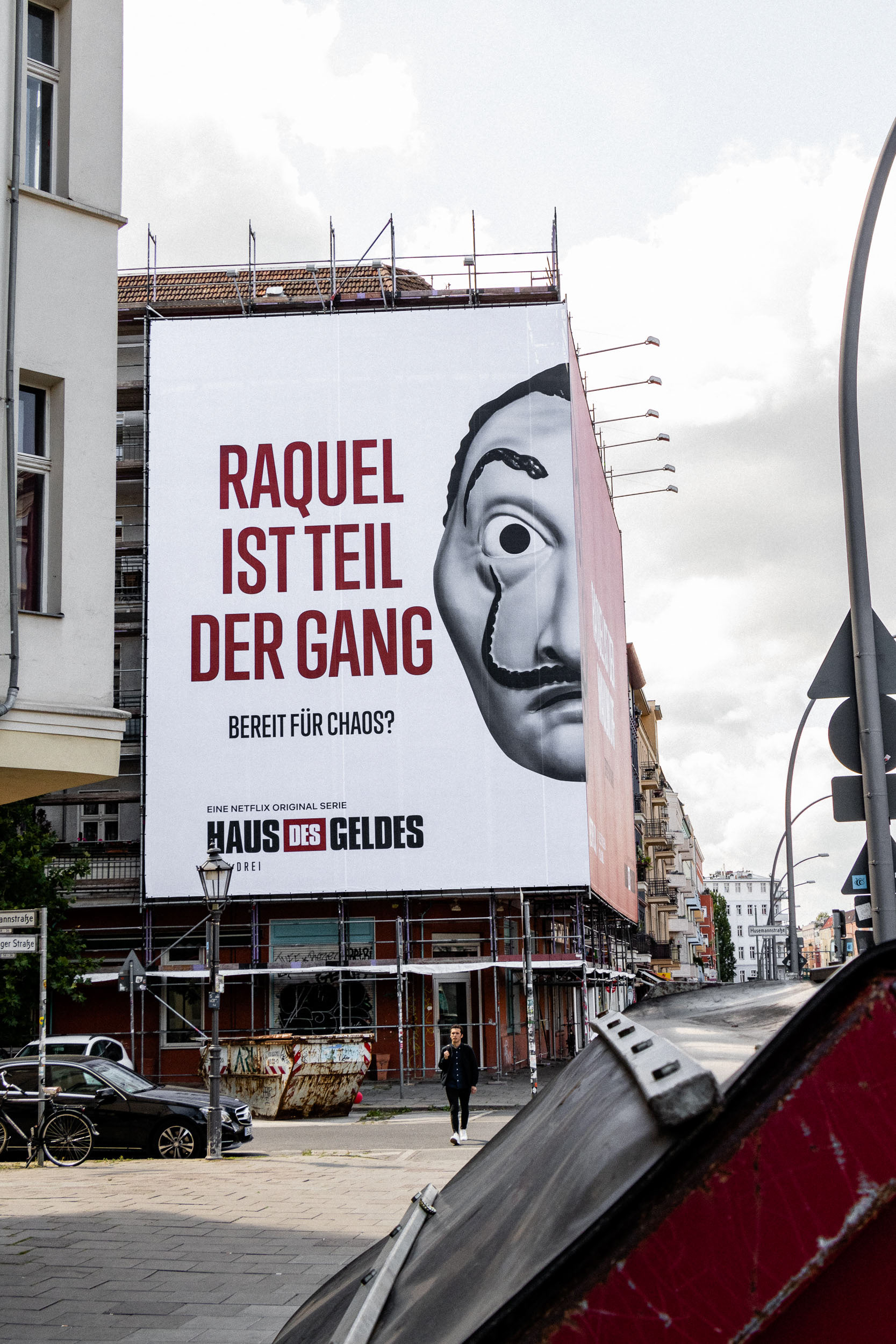 We took over the finance capital of Germany with DOOH media and installations at the Frankfurt airport and guerrilla stunts at the European Central Bank and the Frankfurt Stock Exchange.